Open DOWNLOAD Files on Mac OS
If you have a DOWNLOAD file on your Mac OS computer and don't know how to open it, you can use the following step by step instructions.
Try double clicking on the file in question. When you click on the file with the DOWNLOAD file extension, Mac OS will automatically open Safari web browser and either resume the file download in question or display the following error message.

If you see the error message above or you don't see your download in a list of downloads, then you can follow instructions below.
Open Safari web browser either by finding it in Launchpad or by clicking on it from the dock.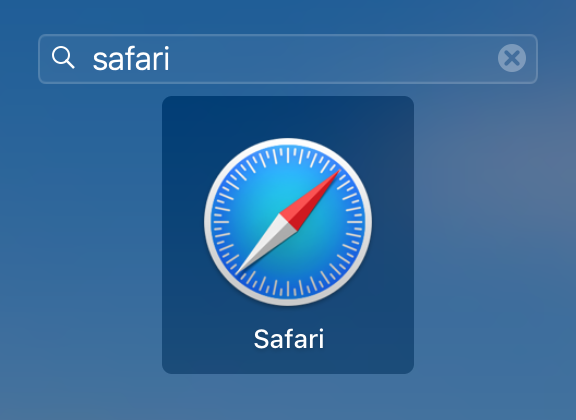 Once Safari is open look for the icon with an arrow pointing down. It is typically located to the right from the address bar.

Click on the arrow icon to view all downloads currently in progress. Look if the file which you want to resume download for is in the list. If the file is in the list, then click on a round arrow button next to the file. If the file is not corrupted, then download will resume. Once the file has finished downloading you will see the DOWNLOAD file extension removed from the file name and the file will be ready for use.
If due to some reason Safari is not able to resume the download or you don't see your file in downloads list, you can try to start the download again. If you don't remember a web site from where the download was initiated, just type the file name that you want to redownload to a web search and you should get a list of websites the file is available from. If the file was downloading from the e-mail, then search e-mail for the file name. Most e-mail providers support searches for file attachments.
Learn how to RPMSG file and open ICS file.